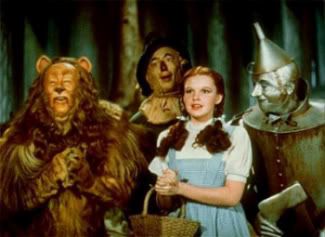 Here's to the classic movies we never grow tired of -
The Awe-Manac
by Jill Badonsky
Even if you claim that you only watch movies one time, I think everyone has at least one movie they can watch over and over again. If you're like me and have lots of favorite movies that you watch over and over again, it's hard to define "classic.". Do you remember the first time you were possibly "forced" to watch some of those movies? Only to discover later the art and beauty of said movies?
The routines we follow to achieve our dreams are much like some of those movies. I remember reading about writing, and blogging every day. The writing on the novel part excited me very much, blogging, not so much. I didn't understand Twitter and the importance of presence there.
Now my day isn't complete without working on the novel, writing a blog post, and keeping up with Twitter. These routines, recommended by other successful authors, are now a part of my day and I don't feel complete without working on them. It's just like watching
The Sound of Music
Thanksgiving weekend or
The Wizard of Oz
in the spring around Easter.
What favorite routines do you look forward to on your success journey? Or, what are some of your favorite movies? I'd love to hear about both, have a great day!